Two months before the end of President Michel Aoun's term on Oct. 31, his son-in-law is going double or nothing.
The head of the Free Patriotic Movement, Gebran Bassil, is fighting on all fronts amid a situation whose potential outcomes remain unclear. On the one hand, Aoun has stressed that he wants to leave Baabda at the end of his term. However, on the other hand, his camp is keeping the option open for him to stay in the palace despite the opposition of several actors, including his (only) ally, Hezbollah.
Faced with this double talk, Prime Minister-designate Najib Mikati is increasingly aware of the urgent need to form a cabinet with full powers as soon as possible.
As part of the recent verbal war   he has engaged in with Mikati, Free Patriotic Movement leader Gebran Bassil has once again entered the fray, issuing political warnings against the caretaker prime minister, whom he accused of being unwilling to accomplish his task.
"Najib Mikati has acted deliberately so as to not form a cabinet," said the FPM leader in an interview published Tuesday in the pro-Hezbollah daily Al Akhbar.
Bassil warned: "We will not accept in any way that a caretaker cabinet, which does not have the basic prerogatives to meet and take decisions, and which does not have full powers, replaces a president with all powers."
"Mikati's caretaker cabinet will not rule. We will not accept this and will cause a serious problem in the country," he said.
Role sharing?
Asked to specify the means the presidential camp could use to achieve its objective, Bassil listed three options to Al Akhbar, starting with the possibility that the president stays in Baabda after the end of his six-year term. Bassil stressed that this was "the first option, which is not in our interest and which we do not want to achieve."
"The second option would be stripping Mikati from his role in forming a cabinet and the third option would be to form a cabinet with full powers," said Bassil.
Recent days have reportedly seen talks within the FPM circles about the possibility of challenging Mikati's nomination as prime minister-designate.
Yet, beyond the unconstitutional problem of this approach, the Aounist movement had already tried without success this same maneuver with Saad Hariri — through a letter sent by Aoun to Parliament.
The fact that Bassil reiterated that Aoun could refuse to leave the presidential palace, while Aoun repeatedly assured that he is leaving on Oct. 31, gives the impression that the presidency and the FPM are divided in their roles.
"Bassil's remarks serve to put pressure on Mikati, for whom we are waiting to form a ministerial team in coordination with his partner, President Aoun," a source close to Baabda told L'Orient-Le Jour.
"It is impossible to strip the prime minister from his designation" to form a cabinet, the source added, thus sweeping aside Bassil's remarks, as well as speculations related to the constitutional jurisprudence that this camp could invoke to speed up the cabinet formation.
In any case, whether or not the Aounist camp is seriously considering this scenario, Aoun risks finding himself alone in this battle, without support from his long-time ally Hezbollah.
According to L'Orient-Le Jour's political columnist Mounir Rabih, Hezbollah has made it clear to the president that it would not support him remaining in Baabda past Oct. 31, as it could lead to negative political repercussions.
Circles close to Hezbollah did not confirm this information. "Hezbollah is against Michel Aoun staying in Baabda after his term expires," said Faysal Abdel Sater, an analyst close to the pro-Iranian party.
Abdel Satar added that Hezbollah fears a total vacuum in the executive branch if a new cabinet team is not formed before Michel Aoun's departure. "Hezbollah is now convinced that Najib Mikati does not want to form a new cabinet and that his meetings with the president are just a formality," Abdel Sater said.
Yet it was Hezbollah and its ally Nabih Berri who facilitated Mikati's return to the Grand Serail after the parliamentary elections in May. This is what Bassil was keen to recall, in a reproachful tone, in his Al Akhbar interview yesterday, reiterating that he is still against this approach.
On the other hand, Mikati said he is still determined to accomplish his mission, despite the tug-of-war with the presidency and its camp.
Without commenting on the FPM's leader's remarks, Mikati replied to the allegations of his critics in recent remarks to Al Intichar, a news site.
"If I did not want to form a cabinet, I would not have presented a ministerial line-up the day after the binding parliamentary consultations," he said, in reference to the draft version   that he had submitted to Aoun on June 29 and which had been vetoed by the latter.
Presidential messages
Bassil took advantage of his Al Akhbar interview Tuesday to speak about the presidential election, which officially starts today. He sent clear messages to his opponents as well as to his allies, notably Hezbollah — even if the latter has not yet said its last word.
"Discussions about the presidential elections have begun with Hezbollah, without [anyone having mentioned] any candidates," said Bassil.
"Being representative is one of the most important qualities for a head of state," he added, noting that there are three options as the presidential race looms. The first, which is "ideal," would be a "president who has a representation that no one can take away from him."
The second, "which is not very well welcomed, but which we will accept given that it is a critical situation and a vacuum must be avoided," consists of "transferring our [parliamentary] representation to support a candidate." The FPM has a large share of the seats in Parliament. Bassil noted that this act "would be temporary and could be revoked."
"We refuse a candidate who is not representative and who is not supported by a representative person," Bassil said.
Importantly, the FPM, which has a large Christian bloc in Parliament, wants to be a "president maker",  meaning it wants to be the side to choose Lebanon's next leader. It is also from this perspective that Bassil commented to Al Akhbar on the option of possible FPM support to his main presidential rival, the leader of the Marada Movement Sleiman Frangieh, also a traditional ally of Hezbollah.
Bassil noted that he "can't find any reason to convince the Lebanese of supporting" Frangieh, adding, however, that has no personal problems with the Marada head.
Bassil's stance would complicate the task of Frangieh, even if Hezbollah grants him support — a decision that the latter has not yet taken, as it would rather leave the door open to a compromise.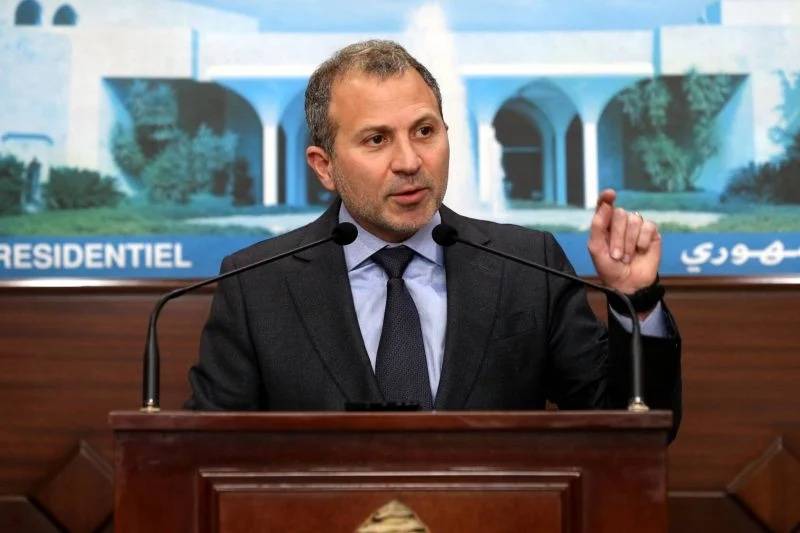 Israel's interior ministry says it has deported a Palestinian-French human rights lawyer after accusing him of security threats. Salah Hamouri, 37, was escorted onto a flight to France by police early on Sunday morning, the ministry said. A lifelong resident of...
Address
P.O. Box: 311001 Independance, Ohio, 44131
Call Us
+1 (216) 269 3272
Email Us
Publish@profilenewsohio.com