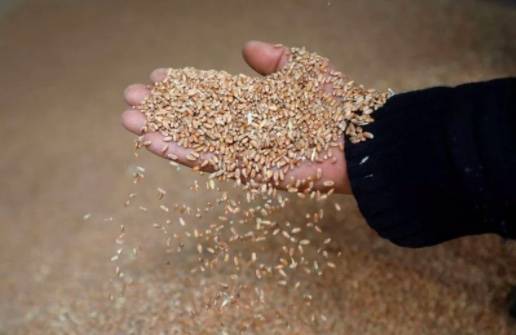 MP Paula Yacoubian was replaced in Parliament's Media and Communications Committee without her consent or prior knowledge. Yacoubian, who is a member of the 13-member opposition bloc, had already been part of the committee and said that such a move as he removal required a plenary session, which was not held. She had initially tried getting fellow opposition MP Mark Daou to replace her, but Parliament's Secretary-General Adnan Daher told her that this would need a plenary session. At the committee's first meeting yesterday, chaired by MP Ibrahim Moussawi, Yacoubian discovered she had been replaced by Amal MP Hani Qobeisi. After reaching out to Daher, who said this was "not customary, not acceptable, and is to be solved," Yacoubian, Daher and Daou agreed to meet today to discuss the matter further.
A gas deal between Lebanon and Egypt is set to be signed today. The original plan was first announced in the summer of 2021 during crippling power and fuel cuts across the country. The US-backed plan was meant to address this shortage using Egyptian gas that would be transported through Jordan and Syria. However, the plan to import gas from Egypt through Jordan and Syria hinges on assurances from the US that the deal would not trigger sanctions, as the countries involved are wary of US sanctions on those who do business with Syria under the Caesar Act passed in 2019. Earlier this month, Egyptian Petroleum Minister Tarek El Molla told Reuters that there was no delay in the deal but that "we need to get through the American approval plus the financing from the World Bank." The US energy official Amos Hochstein, who is also the mediator on maritime border negotiations between Lebanon and Israel, said last week in an interview with Alhurra TV that the US is waiting to see the final terms of the deal between Egypt and Lebanon to evaluate its sanctions compliance.
The bakeries syndicate has issued a "last cry" about the current situation in Lebanon as owners face difficulties in staying afloat. This comes as caretaker Economy Minister Amin Salam has accused bakeries of creating an "artificial crisis." Over the weekend, flour distributors called on the government to either fully support the flour subsidy or lift it entirely. Currently, only wheat being used to make Arabic bread continues to be subsidized; wheat for other uses, such as cakes or croissants, is not. A $150 million World Bank emergency loan to fund wheat imports, which was approved in May, has yet to be activated because it still awaits ratification from the new Parliament. Additionally, Lebanon's food security is still under threat. New hurdles for Lebanon's food security are present as containers filled with food products as well as raw materials for food manufacturers are currently backlogged at the Port of Beirut.
Caretaker Social Affairs Minister Hector Hajjar has announced that a plan for the return of Syrian refugees is set to be launched in the next few days. The announcement coincided with World Refugee Day and an appeal to fund host nations. Meanwhile, caretaker Prime Minister Najib Mikati threatened to step up deportations if the international community does not assist in returning the refugees. Though not a signatory of the 1951 UN Refugee Convention, Lebanon is bound by the international principle of non-refoulement, meaning refugees cannot be sent back to their country against their will. Officially there are 839,000 Syrian refugees registered with the UN refugee agency (UNHCR) in Lebanon, although the exact number is unclear due to the Lebanese government requesting UNHCR stop registering refugees in 2015. Many are unable to go back to Syria due to fear of reprisals against them. Moreover, aid they receive in Lebanon is impacted by Lebanon's ongoing financial crisis. In June of last year, it was reported that $250 million in UN humanitarian aid targeted to refugees and vulnerable communities was lost because Lebanese banks were exchanging it at unfavorable rates. It was estimated that between one-third and half of cash aid from the UN was lost due to this arbitrage.
Israel's interior ministry says it has deported a Palestinian-French human rights lawyer after accusing him of security threats. Salah Hamouri, 37, was escorted onto a flight to France by police early on Sunday morning, the ministry said. A lifelong resident of...
Address
P.O. Box: 311001 Independance, Ohio, 44131
Call Us
+1 (216) 269 3272
Email Us
Publish@profilenewsohio.com