New Prime Minister Liz Truss will limit energy bill rises for all households for two years as the new prime minister tries to prevent widespread hardship.
A typical household energy bill will be capped at £2,500 annually until 2024.
The huge support scheme could cost up to £150bn, but Ms Truss refused to put a figure on it, saying "extraordinary times call for extraordinary measures".
Businesses will get help, with prices capped for six months, a shorter period of protection than many had hoped for.
The help will be for everyone in England, Scotland and Wales with equivalent assistance for Northern Ireland.
But there are concerns the measures are not targeted enough, with no additional support for the most vulnerable. As a result, millions are still expected to be in fuel poverty this winter.
The energy price cap – the highest amount suppliers are allowed to charge households for every unit of energy they use – had been due to rise to £3,549 for a typical household from October.
To limit the amount customers' bills go up by, the unit price will be capped, although household energy bills will vary according to how much gas and electricity they use.
The government will compensate energy firms for the difference between the wholesale price for gas and electricity they pay and the amount they can charge customers.
Commenting on what steps households should now take, Greg Jackson, chief executive and founder of Octopus Energy, said firms were still working through the details and customers should "sit tight and wait to hear from their energy supplier".
"Nothing will change until 1 October and we'll be in touch with everyone before then."
The dramatic state intervention will be funded by government borrowing, adding to the UK's already large debt pile. The total cost of the support will depend on the cost of energy on the international energy markets, which can be extremely volatile.
This comes after Ms Truss rejected calls to extend a windfall tax on gas and oil company profits to pay for the package.
Labour leader Sir Keir Starmer said the refusal to fund it with a windfall tax showed she was "driven by dogma" and "it's working people who will pay for that".
Liberal Democrat leader Ed Davey accused the government of bringing in a "phony freeze" while "refusing to properly tax the eye-watering profits of oil and gas companies."
"This will still leave struggling families and pensioners facing impossible choices this winter as energy bills almost double," he said.
Ms Truss argued it was "the moment to be bold".
"We are facing a global energy crisis, and there are no cost-free options," she said.
Gas prices have soared this year, largely due to the conflict in Ukraine which has reduced supplies of Russian gas.
Experts and charities warned that without help with soaring energy bills, lives would have been at risk this winter, with people struggling to afford basic day-to-day living costs.
Citizens Advice chief executive Dame Clare Moriarty, told the news the package will provide "much-needed relief for millions" but said she was concerned it is not going to reverse the trends it was seeing. "We're seeing problems turn up in the summer, which we would normally expect to be winter."
Ms Truss also outlined plans "to make sure we have security of [energy] supply for the long-term".
This includes issuing new oil and gas exploration licences for the North Sea and lifting the ban on fracking for shale gas "where there is local support for it".
In addition the government will:
Scrap green levies – which add £150 to bills each year – which the £2,500 cap accounts for
Continue with a previously announced £400 energy bills discount for all households. Taken together, the government said this "will bring costs close to where the energy price cap stands today".
Launch a new oil and gas licensing round as early as next week, boosting production in the North Sea
Seek to negotiate lower-priced long-term contracts with renewable and nuclear power companies
Launch a joint scheme with the Bank of England to provide emergency support to struggling UK energy firms
Launch a review to ensure the UK is meeting its Net Zero 2050 target in "an economically-efficient way", given the altered economic landscape.
The decision to lift the ban on fracking will be controversial. The practice was halted in 2019 – as outlined in the Tory Party 2019 manifesto – amid opposition from environmentalists and local concerns over earth tremors.
The scheme to limit energy costs for businesses will also cover public sector groups like schools and charities. It will be in place for six months though it will be reviewed in three month's time "to consider where this should be targeted to make sure those most in need get support".
The Federation of Small Businesses (FSB) welcomed the help but said the announcement was "sparse on detail".
"Small businesses' instant reaction is that this is not enough information, yet, for them to plan," said Martin McTague, chairman of the FSB.
Downing Street said the price cap would boost economic growth and curb inflation by as much as 5%. The rate at which prices rise is currently at a 40-year high of 10.1%, largely driven by soaring energy prices.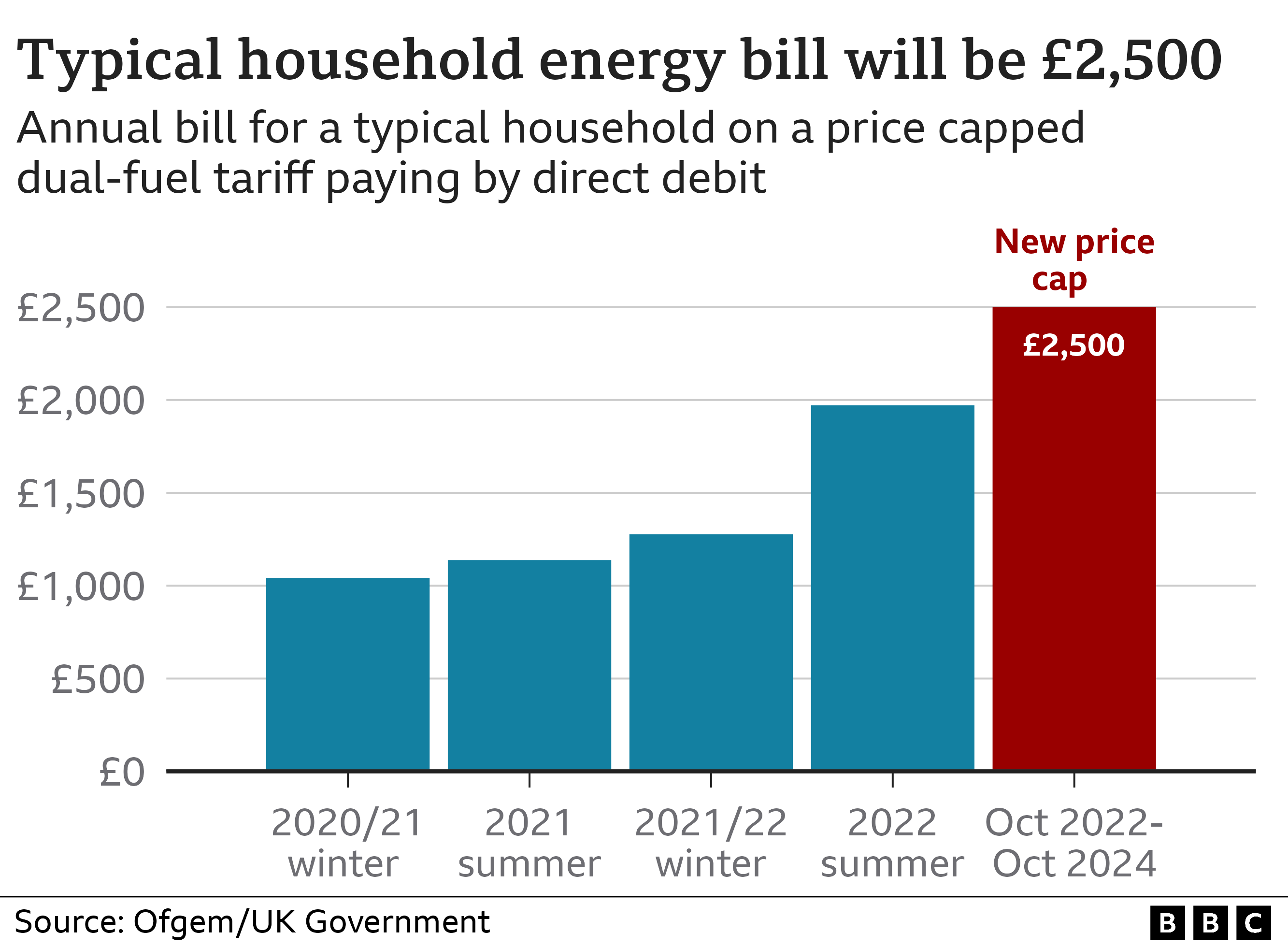 Israel's interior ministry says it has deported a Palestinian-French human rights lawyer after accusing him of security threats. Salah Hamouri, 37, was escorted onto a flight to France by police early on Sunday morning, the ministry said. A lifelong resident of...
Address
P.O. Box: 311001 Independance, Ohio, 44131
Call Us
+1 (216) 269 3272
Email Us
Publish@profilenewsohio.com