The world's biggest oil producers have agreed to raise production slightly in a bid help ease high prices.
Members of oil producers' group Opec+ – which includes Russia – agreed on Wednesday to add 100,000 more barrels per day to the market from September.
The latest production output increase is at a much slower pace than in recent months.
The decision is a blow to leaders who had called for production to be ramped up.
They include US President Joe Biden, who travelled to Saudi Arabia in a bid to personally convince the country to pump more oil to help cool soaring prices.
Crude has consistently traded at more than $100 a barrel since February, driving up the cost of living in many countries.
Why was this meeting important?
Opec, which has 13 core members, was formed in 1960 as a cartel, with the aim of fixing the worldwide supply of oil and its price.
Saudi Arabia is the biggest single producer in the cartel and after meeting with Saudi Crown Prince Mohammed Bin Salman, President Biden said he expected supply to increase.
Saudi officials stressed any decision to increase supplies would be done in consultation with Opec+.
For July and August, Opec+ had agreed to add more than 600,000 barrels a day to the market.
But after the latest meeting, Opec+ decided it would raise oil output by just 100,000 barrels per day from September in what some analysts described as an insult.
"That is so little as to be meaningless. From a physical standpoint it is a marginal blip. As a political gesture it is almost insulting," said Raad Alkadiri, managing director for energy, climate, and sustainability at Eurasia Group.
Opec+ is a wider group of 23 oil-exporting countries including Russia, which meets every month in Vienna to decide how much crude oil to sell on the world market.
What could bring oil prices down?
Back in April 2020, Opec+ introduced a series of cuts that continued throughout the coronavirus pandemic as demand dropped. Since 2021 it has slowly been restoring this missing supply.
At the group's last gathering Opec+ decided to increase the number of barrels it produces a little during the month of August.
But just turning the taps on full may not be all that easy. At least on paper, several members of the cartel, like Angola, Nigeria and Malaysia are already struggling to meet their existing monthly supply targets.
Simultaneously, Russian supplies have also dropped due to western sanctions. Moscow, meanwhile, has ramped up its shipments to customers in Asia like China and India.
Lynchpin, Saudi Arabia, and neighbour, the United Arab Emirates, are the only two major players with some spare capacity.
Saudi's production target for August, however, is 11 million barrels of oil per day, which energy experts suggest is already at a very high level, leaving little wiggle room for more increases.
Perhaps weighing more heavily on the pair's decision though, may be uncertainty over energy demand in the coming months.
Rising interest rates, the war in Ukraine and looming recession in many western countries, could all seriously dent demand.
Experts think these factors are making the group cautious and unwilling to increase their output dramatically.
"The concern for Saudi Arabia and Opec+ is that there are so many unknowns. No one knows where the oil markets will be six months from now, or next year," said Karen Young, senior fellow at Middle East Institute in Washington DC.
She added this means the Saudis and United Arab Emirates will want to use their spare supplies judiciously.
"They don't want to be in a situation where they utilise their limited spare capacity to ramp-up production, and then suddenly, if demand shoots up or goes down in the future …they are left with no room to make adjustments," she added.
Before the invasion of Ukraine, Russia was the world's third largest producer of oil, behind the US and Saudi Arabia. It accounted for 8-10% of global oil supply.
Market analysts have suggested President Vladimir Putin wants to sustain high oil prices in order to keep paying for the Ukraine war and stave off the impact of crippling western economic sanctions.
For Saudi Arabia, unity among the Opec+ group is paramount, and it would avoid any decision that could jeopardise that.
What will happen to prices now?
Its analysts say this will be driven in part by progress in containing the coronavirus in China.
Estimates from the International Energy Agency and the US Energy Information Administration meanwhile suggest oil demand will continue rising strongly, despite growing fears over inflation in multiple countries and weakening economic growth.
This means that oil producers may find themselves having to pump oil at the fastest pace in five years to balance out supply and demand – a tall order, given capacity constraints and the lack of investment in downstream and refining.
"There is a lot of volatility in the markets but not many people expect a sustained drop below $100 a barrel," said Ben Cahill, a senior fellow at the Centre for Strategic and International Studies in Washington.
Gasoline prices in the United States have already touched a 13-year high this year.
The US has been releasing about one million barrels per day from its Strategic Petroleum Reserve (SPR) since April – as part of its plan to add some 180 million barrels to the market over a six-month period finishing at the end of October.
However, Mr Cahill warned once this roll-out stops supplies will become even tighter, putting greater pressure on prices.
"We still haven't seen any signs of major investments towards increasing production. So, if demand goes up, we won't have sufficient supplies to balance the markets" he added.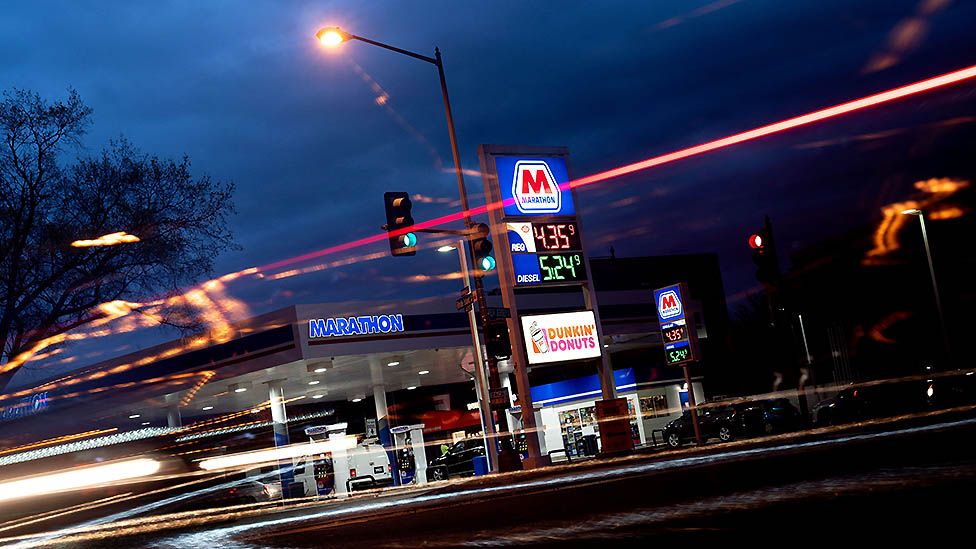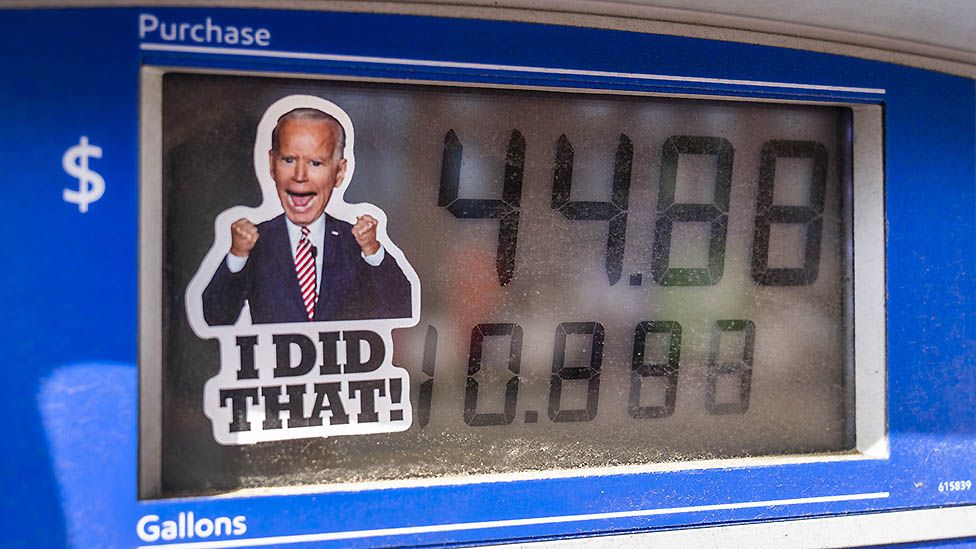 Israel's interior ministry says it has deported a Palestinian-French human rights lawyer after accusing him of security threats. Salah Hamouri, 37, was escorted onto a flight to France by police early on Sunday morning, the ministry said. A lifelong resident of...
Address
P.O. Box: 311001 Independance, Ohio, 44131
Call Us
+1 (216) 269 3272
Email Us
Publish@profilenewsohio.com