The term "electric vehicle" in the UK immediately conjures up images of a Tesla, or another similar car, but across Asia the battle for EV dominance is being waged on motorbikes.
Visit most Asian countries, and you'll immediately notice that motorcycles swarm and buzz about everywhere.
Often functioning much like a family car – only far more affordable – it's not uncommon to see a two-wheeler carrying an entire family, whether you are in Taiwan, Cambodia, India, or Indonesia.
In fact, Asia  accounts for more than half of all global motorbike sales, and in some countries it is unusual for a family to not own one.
Take Thailand, the nation with the highest per person use of motorcycles. There 87% of households own at least one motorbike. These are typically the scooter variety, whereby the rider sits with his or her feet directly in front.
Thailand is closely followed by Vietnam (86%), Indonesia (85%), and Malaysia (83%) for households with motorbikes. The figures then drop to 60% and 47% respectively, in giant markets China and India, but that still dwarfs the UK's 7%.
The vast majority of Asia's motorbikes currently run on petrol, but transport experts say that a big switch to electric versions is now gathering pace.
"We see immense scope for growth [in sales of electric motorbikes], especially in Asia, for the following reasons," says Arushi Kotecha, an automotive analyst at global research group Economist Intelligence Unit.
"The first, is personal disposable incomes, especially outside China, in markets like India and southeast Asia, still remain low on average, which makes cars unaffordable.
"And, especially at a time like this, when food and fuel inflation is so high. That would add to the direct cost of owning a petrol vehicle. Which is why we think that the switch to electric [motorbikes] will be much faster."
Ms Kotecha adds that sales of electric motorbikes in Asia could grow by three to four times their current level by the end of this decade, with global demand rising by the same amount.
Meanwhile, one report, earlier this year, predicted that worldwide sales of electric motorcycles will double from $15.73bn (£13bn) in 2020 to $30.52bn in 2030.
What is an electric motorbike?
Electric motorbikes should not be confused with electric pushbikes, which are also known as e-bikes
E-bikes are bicycles that still have pedals, and the electric motor is designed primarily to offer the user assistance, making the pedalling easier
Electric pushbikes are limited in power output and speed. In the UK this is 250 watts and 15.5mph
By contrast, electric motorbikes can be as powerful and fast as their petrol equivalents, and require the user to have a motorbike license
Further potential confusion comes from the word 'scooter' having two meanings. Firstly a scooter is a type of motorbike where the user sits with his or her feet directly in front
The other type of scooter is the kick scooter, whereby the user stands on a thin board, while holding a tall, upright handlebar. Electric versions of these kick scooters are known as e-scooters, and now popular especially in the UK and on mainland Europe.
China currently dominates global production of electric motorbikes, which are mostly scooters.
One of the biggest producers is Beijing-based NIU Technologies, which launched its first models in 2015. Joseph Constanty, the firm's director of global strategy, describes the company as "if Tesla and Vespa [well-known Italian scooter manufacturer] had a baby".
He says that, while electric motorbikes previously existed in China, they used heavy, lead acid batteries. Mr Constanty adds that NIU was the first to sell electric motorcycles in the country with the same modern lithium batteries you find in a Tesla, or your mobile phone.
"So, we really were the first in the market in China, and pretty much globally at that point. And we were able to dive into the space, he says.
Sales of electric motorbikes in China are being powered by government incentives and promotion as a means to help tackle urban pollution. Yet in other countries, such as Cambodia and Laos, the industry is basically starting from zero.
Tu Le, founder and managing director of Chinese automotive analysis firm Sino Auto Insights, says there are "still a lot of kinks to work out" before electric motorbikes can be prevalent across Asia. One key thing is the need for numerous charging stations, which makes them a trickier option in rural areas.
While the big Japanese motorbike manufacturers like Yamaha and Honda are now making electric models, the Asian market has been led by newer companies.
Taiwan's Gogoro is one such firm. In addition to a range of electric motorbikes, it has come up with a solution to the problem of a rider having to stand around while their bikes charge.
Instead of charging points, Gogoro's users in Taiwan simply need to drive to one of more than 2,200 battery stations, and swap their batteries for free. The outdoor stations run 24-hours a day, and are said to be able to withstand the typhoons and searing heat of Taiwanese summers.
Gogoro is now planning to make this battery-swapping hardware and technology available to partner companies across Asia. These include Hero in India, Gojek in Indonesia, and DCJ and Yadea in China. Gogoro is also working on a partnership with Yamaha.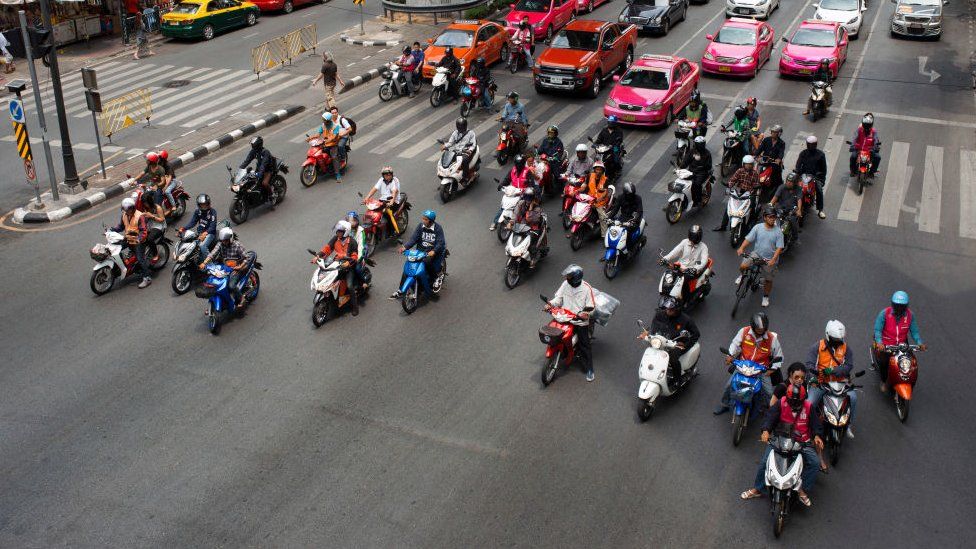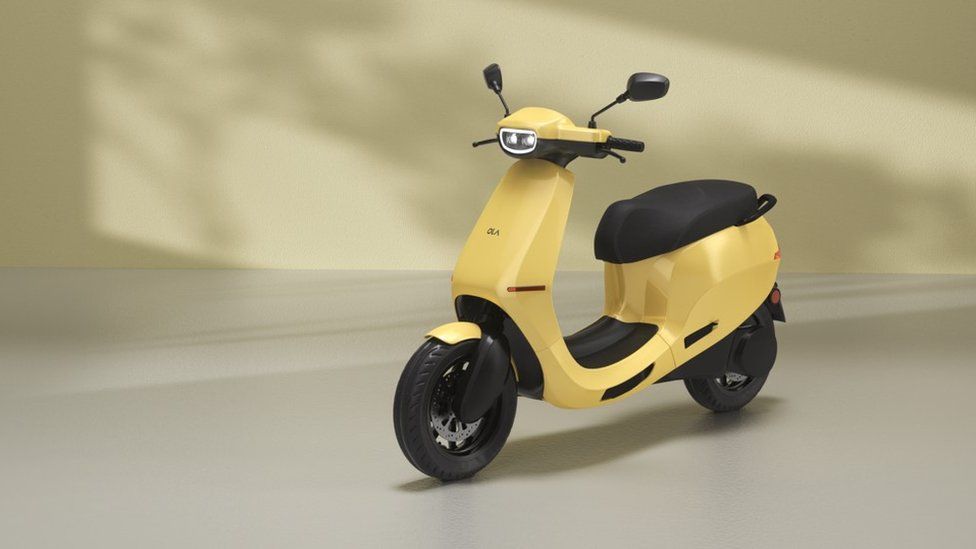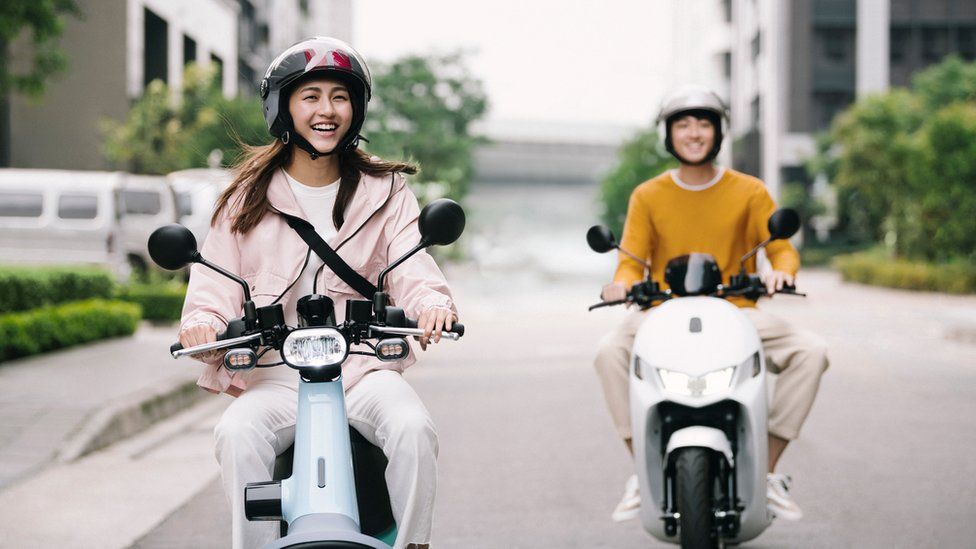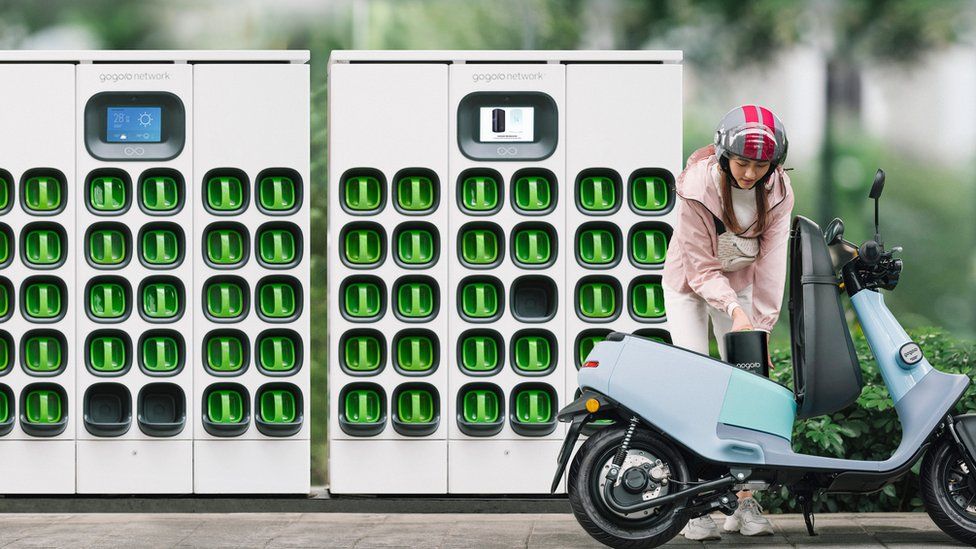 Israel's interior ministry says it has deported a Palestinian-French human rights lawyer after accusing him of security threats. Salah Hamouri, 37, was escorted onto a flight to France by police early on Sunday morning, the ministry said. A lifelong resident of...
Address
P.O. Box: 311001 Independance, Ohio, 44131
Call Us
+1 (216) 269 3272
Email Us
Publish@profilenewsohio.com