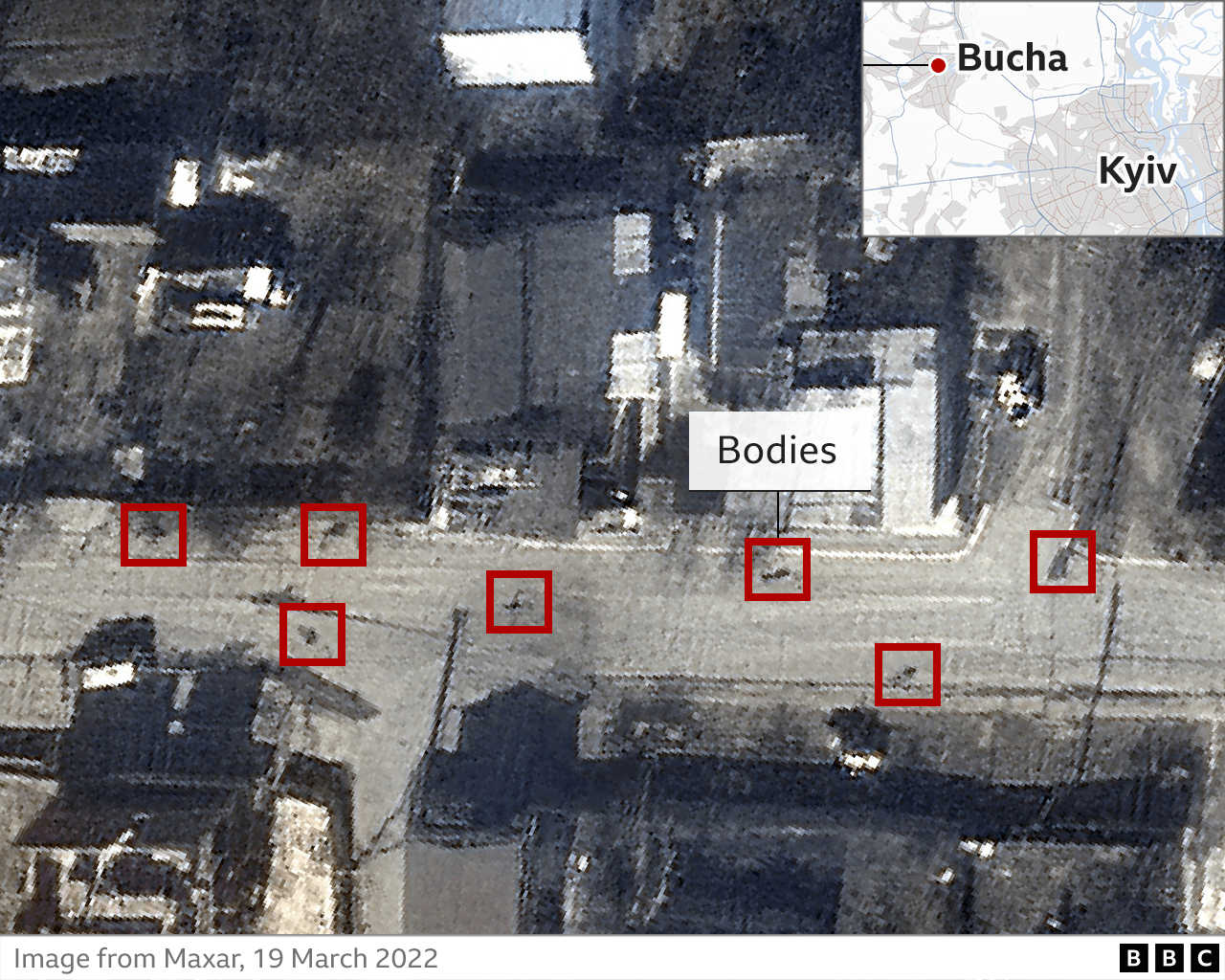 A satellite image of Bucha in Ukraine appears to show bodies lying in the street nearly two weeks before the Russians left the town.
The image from 19 March, first reported by the New York Times and confirmed by the BBC, directly contradicts Russian Foreign Minister Sergei Lavrov's claim that footage of bodies in Bucha, that has emerged in recent days, was "staged" after the Russians withdrew.
The satellite image shows objects that appear to be bodies in the exact locations where they were subsequently found by Ukrainian forces when they regained control of the town north of Kyiv.
Along another section of the road, the image shows what appear to be more bodies on the ground.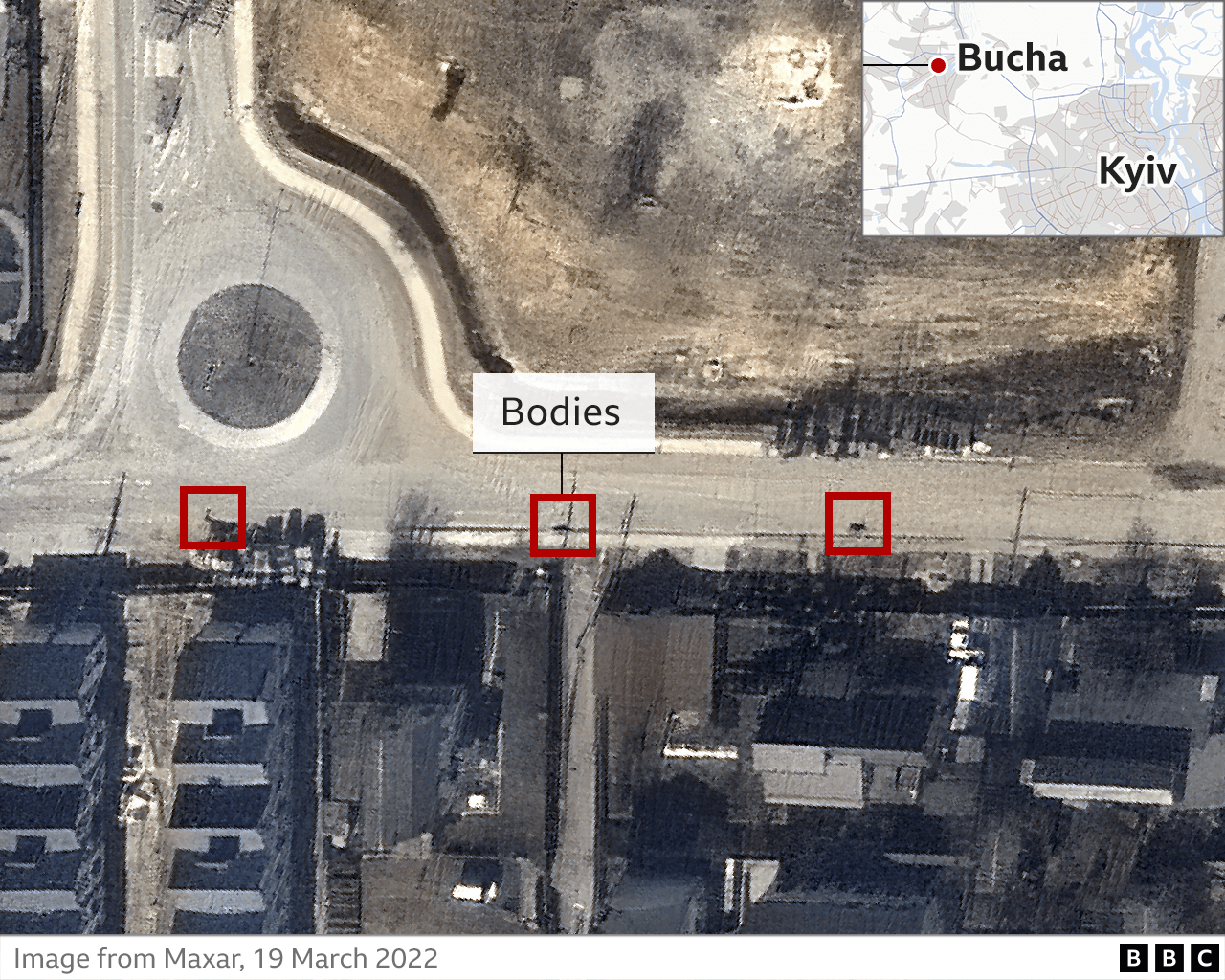 There is an earlier satellite image available from Maxar on 11 March. It appears to show bodies in the same locations but is less clear than the one on 19 March.
Russia has made a series of unfounded claims relating to images from Bucha – here's what the evidence tells us.
Warning: This piece contains graphic images which some may find upsetting.
Claim: 'Faked dead bodies'
Russia says its forces withdrew from Bucha on 30 March. The Ukrainians say this happened in the early hours of 31 March.
On 1 April, footage was posted filmed from a car driving through the town which showed bodies on either side of a road.
Russia has claimed it shows "fake dead bodies" and was "staged" after its troops left the town.
We compared the car footage with the satellite imagery of Bucha from 19 March (when the Russians were in control).
Israel's interior ministry says it has deported a Palestinian-French human rights lawyer after accusing him of security threats. Salah Hamouri, 37, was escorted onto a flight to France by police early on Sunday morning, the ministry said. A lifelong resident of...
Address
P.O. Box: 311001 Independance, Ohio, 44131
Call Us
+1 (216) 269 3272
Email Us
Publish@profilenewsohio.com