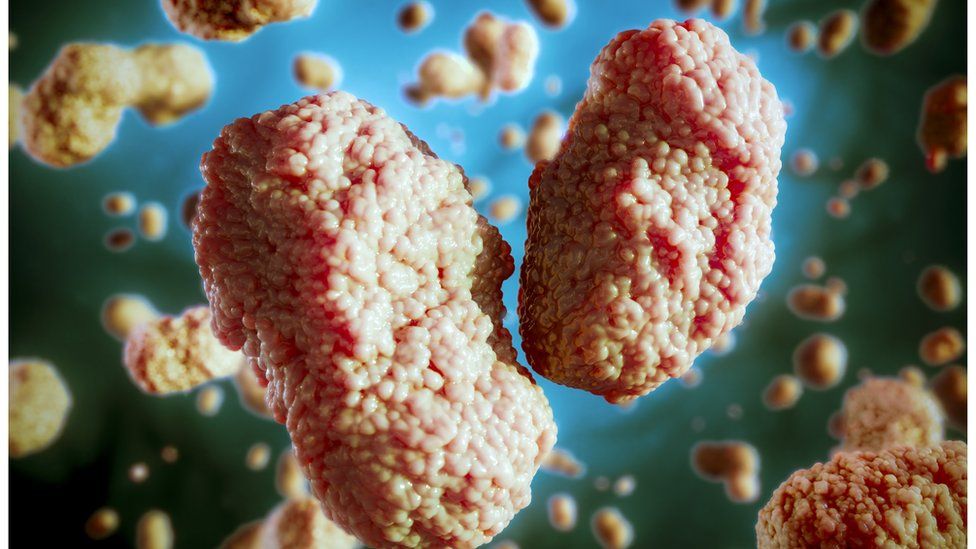 Monkeypox can be contained in countries outside of Africa where the virus is not usually detected, the World Health Organization (WHO) says.
More than 100 cases of the virus – which causes a rash and a fever – have been confirmed in Europe, the Americas and Australia.
That number is expected to rise still, but experts say the overall risk to the broader population is very low.
The virus is most common in remote parts of Central and West Africa.
"This is a containable situation," the WHO's emerging disease lead Maria Van Kerkhove said at a news conference on Monday.
"We want to stop human-to-human transmission. We can do this in the non-endemic countries," she added – referring to recent cases in Europe and North America.
The virus has now been detected in 16 countries outside Africa.
Despite being the largest outbreak outside of Africa in 50 years, monkeypox does not spread easily between people and experts say the threat is not comparable to the coronavirus pandemic.
"Transmission is really happening from skin-to-skin contact, most of the people who have been identified have more of a mild disease," Ms Van Kerkhove said.
Another WHO official added that there was no evidence the monkeypox virus had mutated, following earlier speculation over the cause of the current outbreak.
Viruses in this group "tend not to mutate and they tend to be fairly stable", said Rosamund Lewis, who heads the WHO's smallpox secretariat.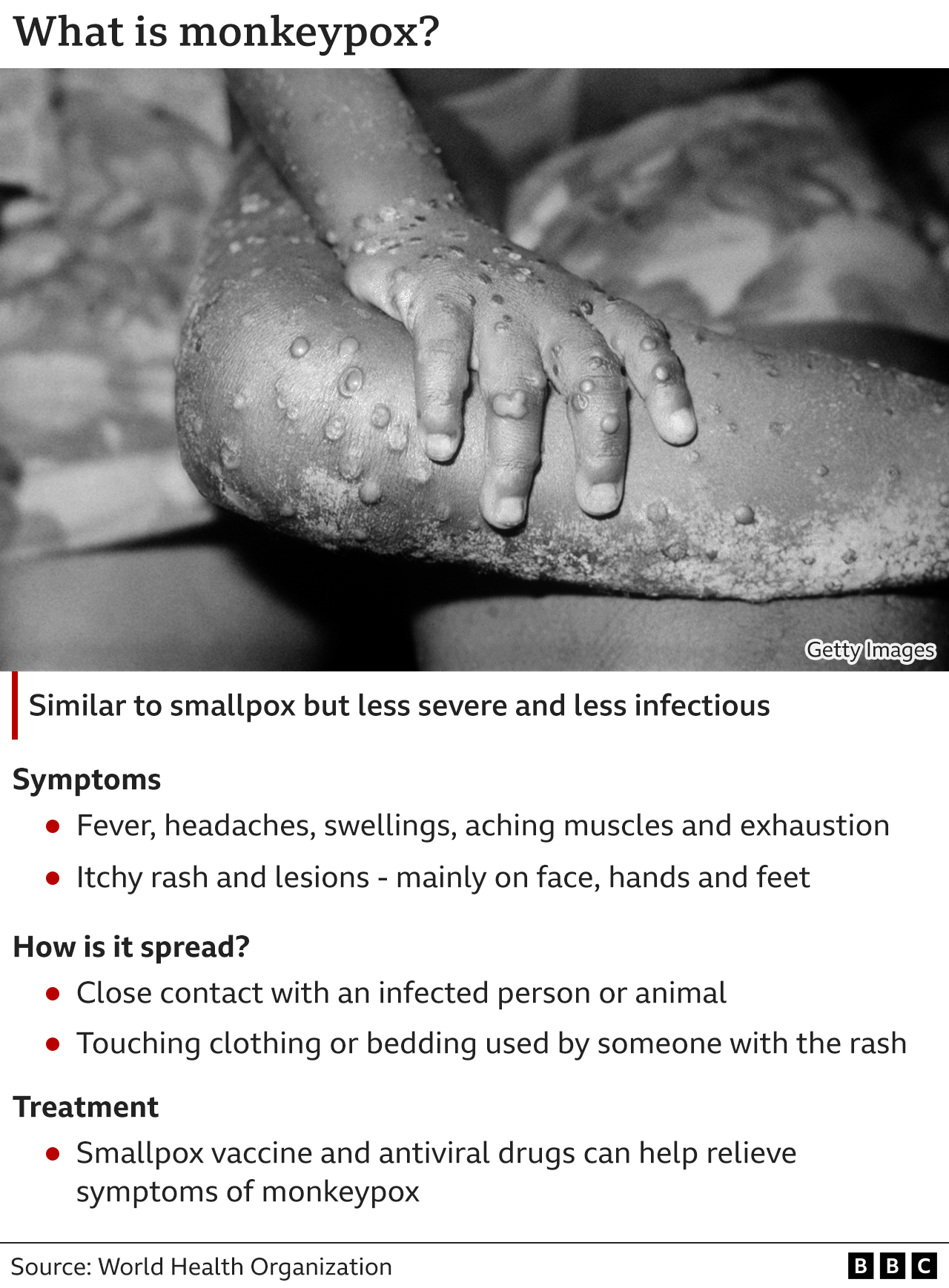 Meanwhile, a top EU health official has warned that some groups of people may be more at risk than others.
"For the broader population, the likelihood of spread is very low," said Dr Andrea Ammon of the European Centre for Disease Prevention and Control.
"However the likelihood of further spread of the virus through close contact for example during sexual activities amongst persons with multiple sexual partners is considered to be high".
Monkeypox has not previously been described as a sexually transmitted infection, but it can be passed on by direct contact during sex.
Dr Ammon suggested that countries should review the availability of the smallpox vaccine which is also effective against monkeypox.
A person is considered at high risk of having caught the infection if they have had household or sexual contact with someone with monkeypox, or have changed the bedding of an infected person without wearing personal protective equipment (PPE).
Symptoms, which include a high temperature, aches, and a rash of raised spots that later turn into blisters, are typically mild and for most people clear up within two to four weeks.
Israel's interior ministry says it has deported a Palestinian-French human rights lawyer after accusing him of security threats. Salah Hamouri, 37, was escorted onto a flight to France by police early on Sunday morning, the ministry said. A lifelong resident of...
Address
P.O. Box: 311001 Independance, Ohio, 44131
Call Us
+1 (216) 269 3272
Email Us
Publish@profilenewsohio.com