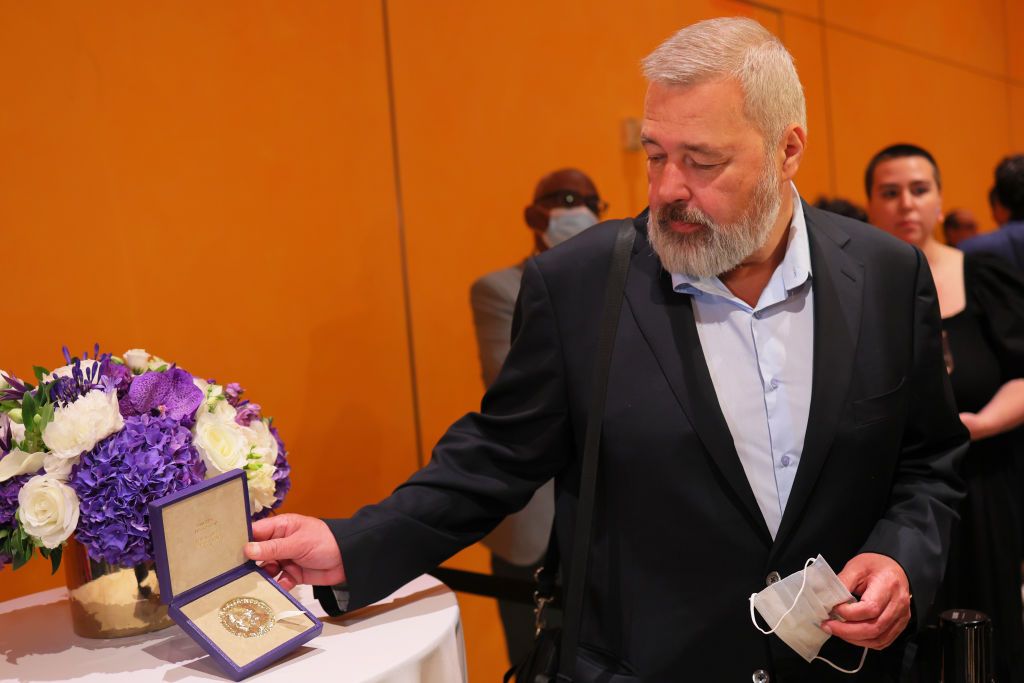 The Russian editor-in-chief of the independent newspaper Novaya Gazeta has auctioned off his Nobel Peace Prize medal for $103.5 million (£84 million).
Dmitry Muratov said all the money from sale will go to help refugees from the war in Ukraine.
Muratov was co-awarded the peace prize in 2021 for defending freedom of expression in Russia.
Novaya Gazeta suspended its operations in March, shortly after Russia's invasion of Ukraine.
This came after Moscow said anyone who described Russia's actions in Ukraine as a "war" would face heavy fines or closures. The Kremlin calls the conflict a "special military operation".
Heritage Auctions, which conducted the sale, has not revealed who the winning bidder was.
In April, Muratov was attacked with red paint laced with the solvent acetone aboard a train in Russia. The male attacker shouted, "Muratov, this is for our boys," he said.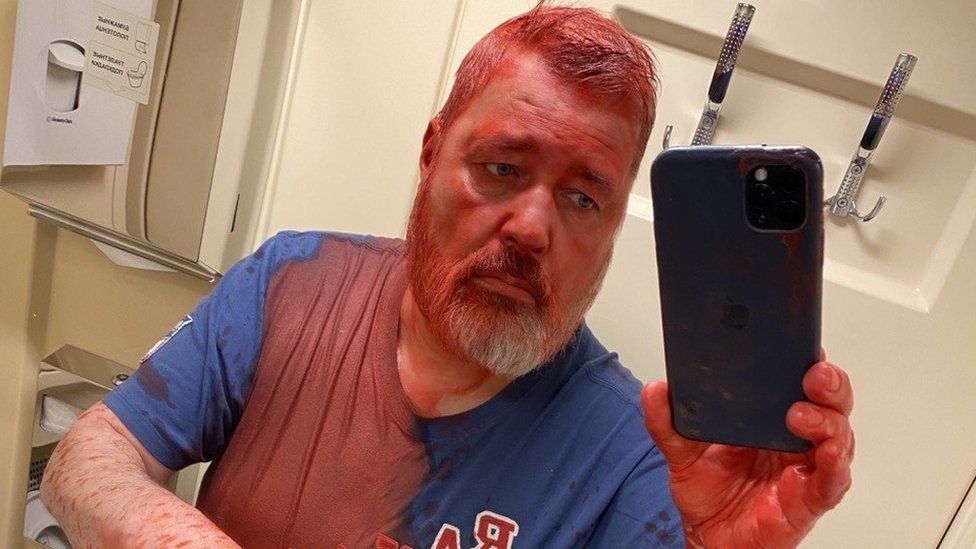 He was among a group of journalists who founded Novaya Gazeta in 1993 after the fall of the Soviet Union.
The sale of the gold medal in New York will benefit Unicef's humanitarian response for Ukraine's displaced children, Heritage Auctions said in a statement.
"The most important message today is for people to understand that there's a war going on and we need to help people who are suffering the most," Muratov said in a video released by Heritage Auctions.
He won the Nobel Peace Prize last year along with journalist Maria Ressa who co-founded the online news site Rappler in the Philippines.
Ressa and Muratov are both known for publishing investigations that have angered the leaders of their countries, and have become symbols of the fight for press freedom.
Israel's interior ministry says it has deported a Palestinian-French human rights lawyer after accusing him of security threats. Salah Hamouri, 37, was escorted onto a flight to France by police early on Sunday morning, the ministry said. A lifelong resident of...
Address
P.O. Box: 311001 Independance, Ohio, 44131
Call Us
+1 (216) 269 3272
Email Us
Publish@profilenewsohio.com