EU leaders say they will block most Russian oil imports by the end of 2022 to punish Moscow for invading Ukraine.
The EU-wide ban will affect oil that arrives by sea – around two-thirds of imports – but not pipeline oil, following opposition from Hungary.
Poland and Germany have also pledged to end pipeline imports, meaning a total of 90% of Russian oil will be blocked.
European Council chief Charles Michel said the deal cut off a huge source of financing for the Russian war machine.
It is part of a sixth package of sanctions approved at a summit in Brussels, which all 27 member states have had to agree on.
Russia currently supplies 27% of the EU's imported oil and 40% of its gas. The EU pays Russia around €400bn ($430bn, £341bn) a year in return.
So far, no sanctions on Russian gas exports to the EU have been put in place, although plans to open a new gas pipeline from Russia to Germany have been frozen.
The UK – which gets 8% of its oil needs from Russia – has pledged to phase out Russian oil by the end of the year.
Oil prices climbed on news of the EU embargo, with Brent crude rising above $123 a barrel, its highest level since March.
What is in the EU's sixth set of sanctions?
Russian seaborne oil to be banned by the end of the year, with a temporary exemption for pipeline oil. Two-thirds of Russian oil arrives by sea
Pledges by Poland and Germany to stop importing pipeline oil will raise coverage of the ban to 90% of Russian imports
Russia's largest bank, Sberbank, to be cut off from the Swift payment system, which allows the rapid transfer of money across borders
Three more Russian state-owned broadcasters banned
More restrictions on "individuals responsible for war crimes in Ukraine"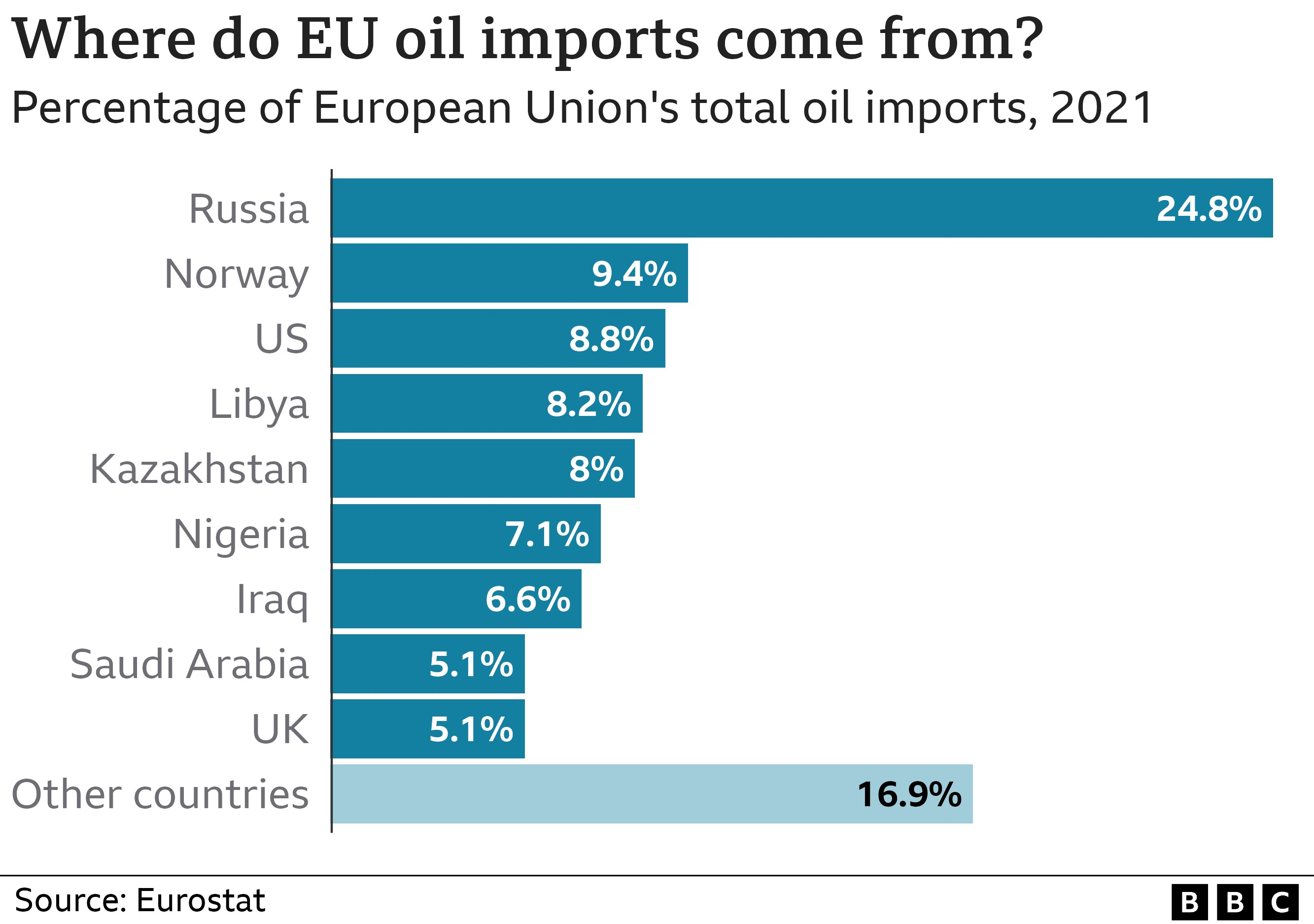 Israel's interior ministry says it has deported a Palestinian-French human rights lawyer after accusing him of security threats. Salah Hamouri, 37, was escorted onto a flight to France by police early on Sunday morning, the ministry said. A lifelong resident of...
Address
P.O. Box: 311001 Independance, Ohio, 44131
Call Us
+1 (216) 269 3272
Email Us
Publish@profilenewsohio.com