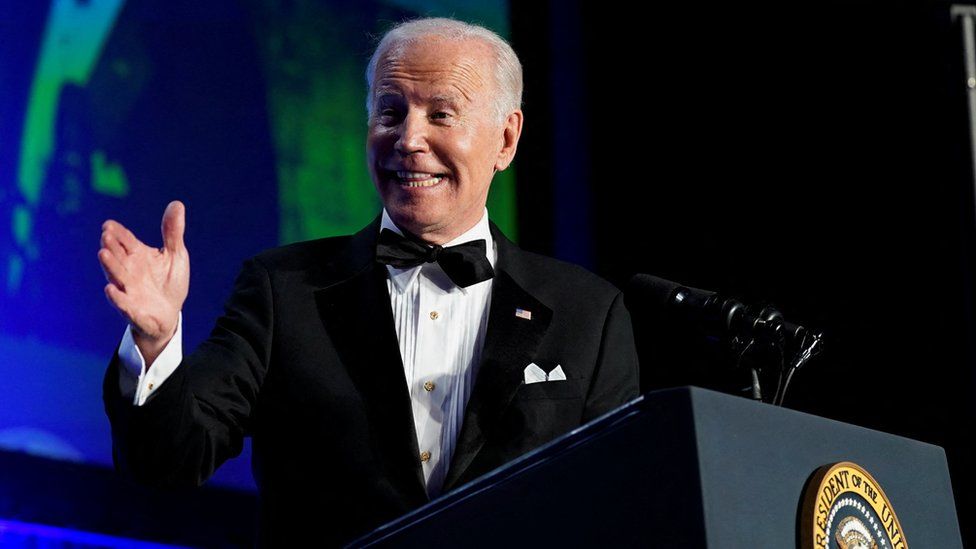 US President Joe Biden has resumed the tradition of speaking at the annual White House Correspondents' Dinner after a six-year presidential hiatus.
He is the first leader to speak at the event, where the president faces friendly mocking in front of an audience of journalists, since 2016.
It was cancelled for two years due to the pandemic and was boycotted by Donald Trump when he was in office.
Comedian and The Daily Show host Trevor Noah headlined the event.
Celebrities joined renowned journalists and high-ranking US officials for the gala – an American press tradition dating back to 1921.
Kim Kardashian, Pete Davidson, Drew Barrymore and Chris Tucker were among the celebrity guests.
Mr Biden addressed the fact that he is the first president to attend the event since 2016 with a barb aimed at Donald Trump.
"This is the first time a president has attended this dinner in six years. It's understandable, we had a horrible plague followed by two years of Covid," he said.
When he took to the stage later, Noah added: "It's actually nice to, once again, have a president who is not afraid to come to the White House Correspondents' Dinner and hear jokes about himself."
The president also faced his share of roasts.
Noah told Mr Biden: "Ever since you've come into office, things are really looking up. Gas is up, rent is up, food is up. Everything."
"President Biden's lack of a filter does get him into hot water sometimes," he added. Last month he caused a huge international incident saying that Vladimir Putin should be removed from power.
"It was very, very upsetting to Russia. Until someone explained to them that none of the stuff Biden wants actually gets done."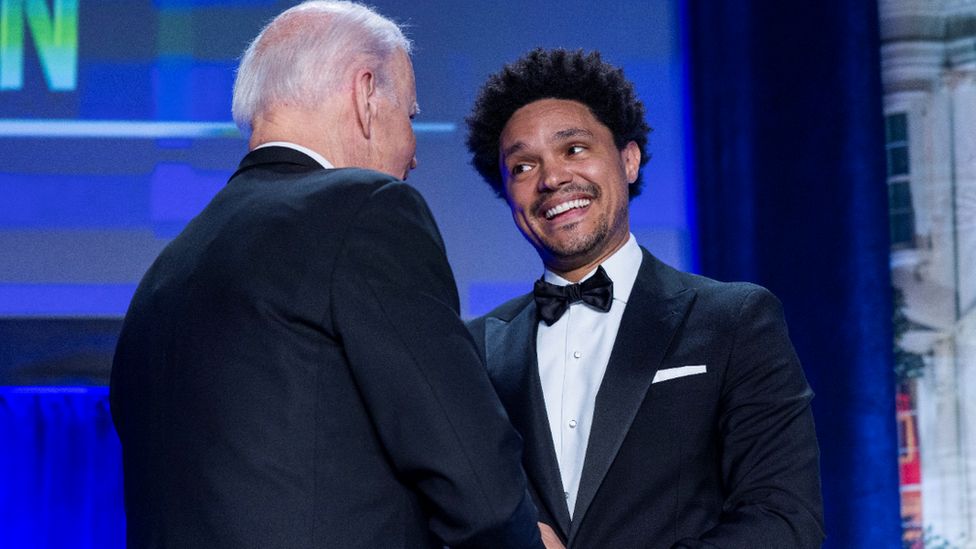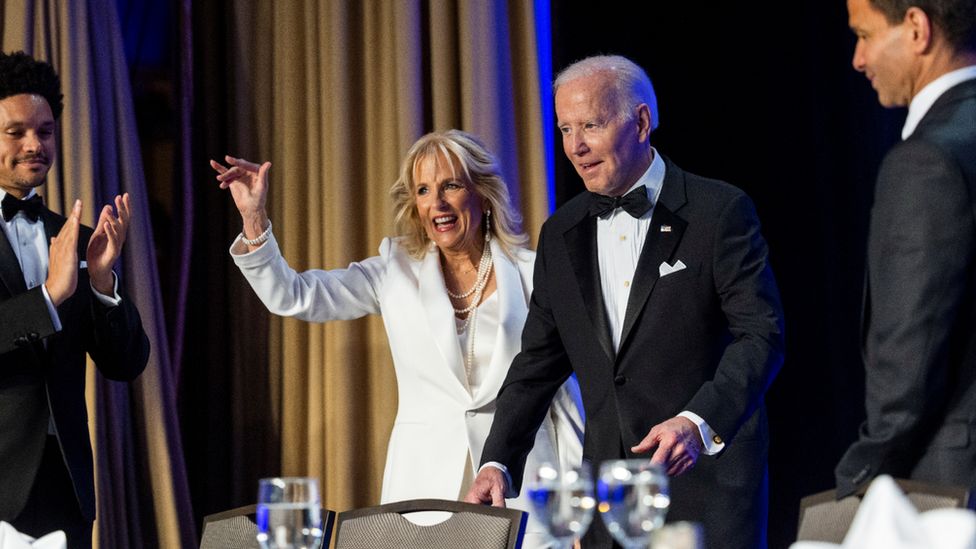 Covid-19 cases in Washington have risen in recent weeks, according to data from Johns Hopkins University. Organisers have required that guests be tested for the virus, and some top officials, including infectious disease expert Dr Antony Fauci, 81, dropped out.
The president skipped the dinner portion of the evening and attended only the speakers program.
In recent weeks, Mr Biden has mostly not worn a mask at crowded White House events. However, those occasions had lower attendance than Saturday's dinner, which was expected to seat about 2,600 people.
He poked fun at Fox News hosts in attendance – many of whom have shared scepticism of vaccines on air – by pointing out they had to prove their vaccination status in order to attend.
He could also not resist a jab at Russian President Vladimir Putin in his closing remarks, before handing over to host Trevor Noah.
"Trevor, the really good news is, now you get to roast the president of the United States. And unlike in Moscow, you won't go to jail."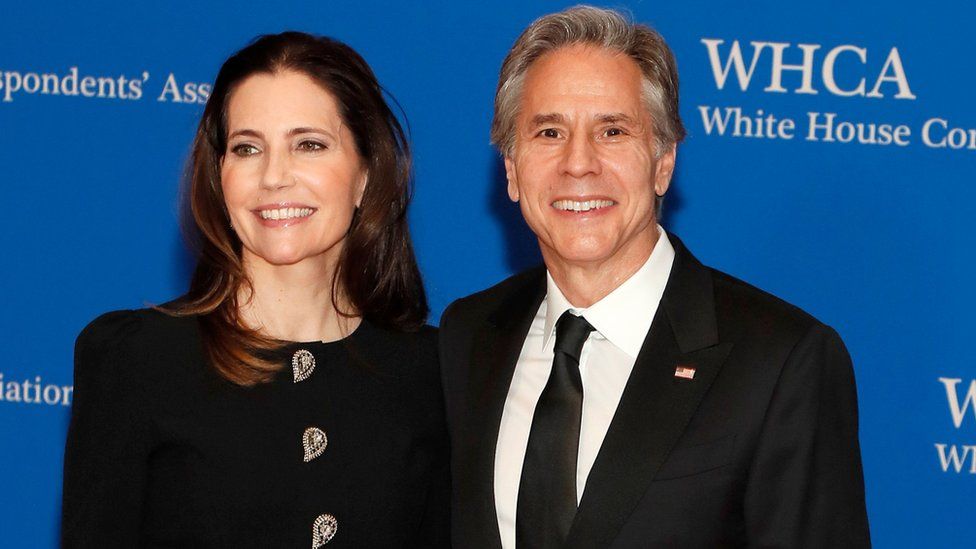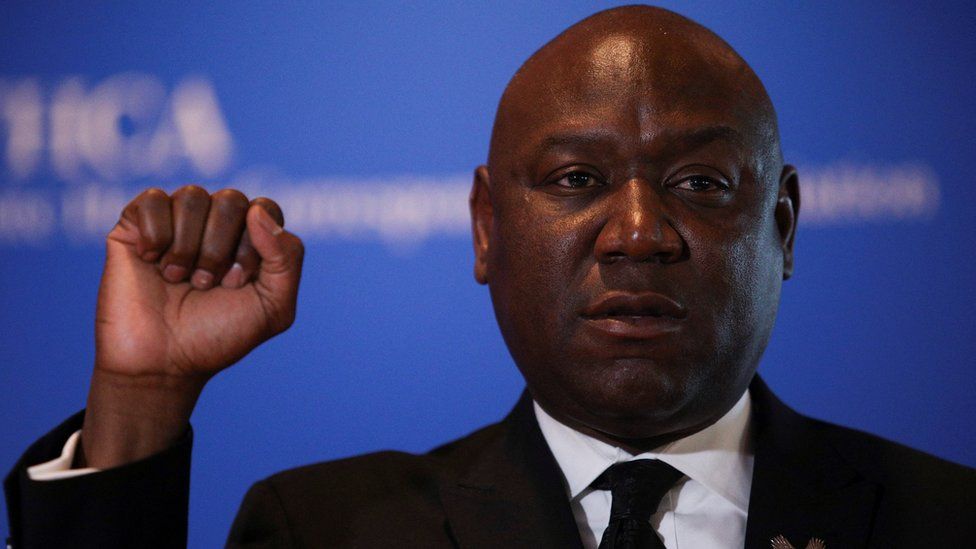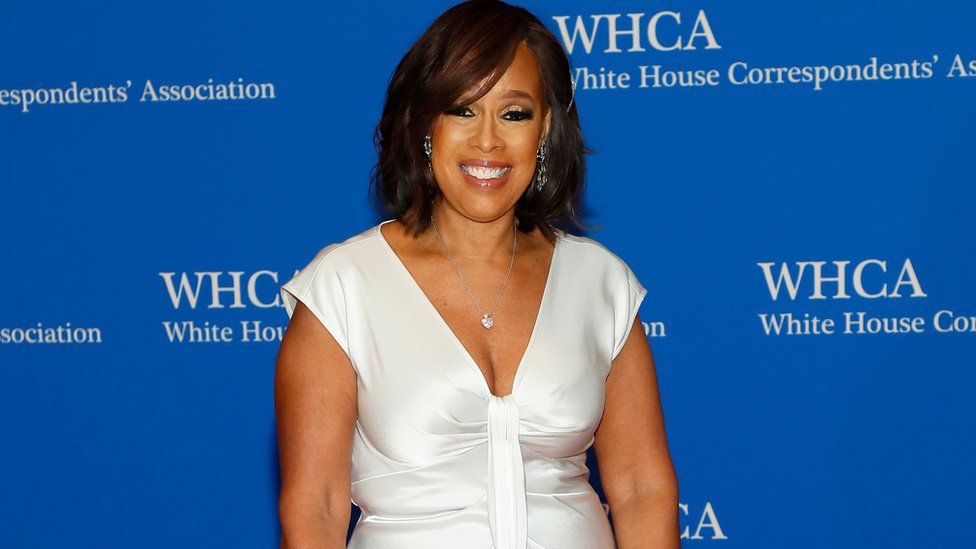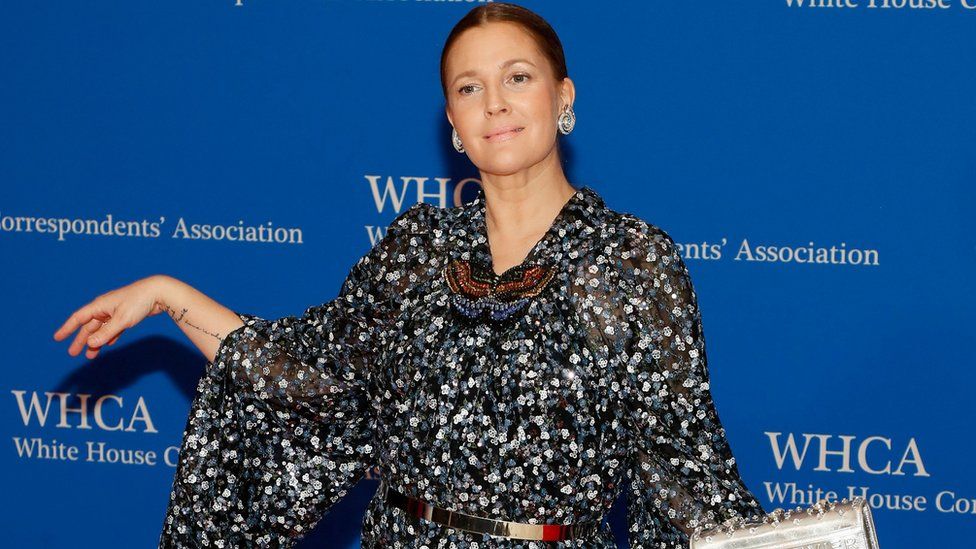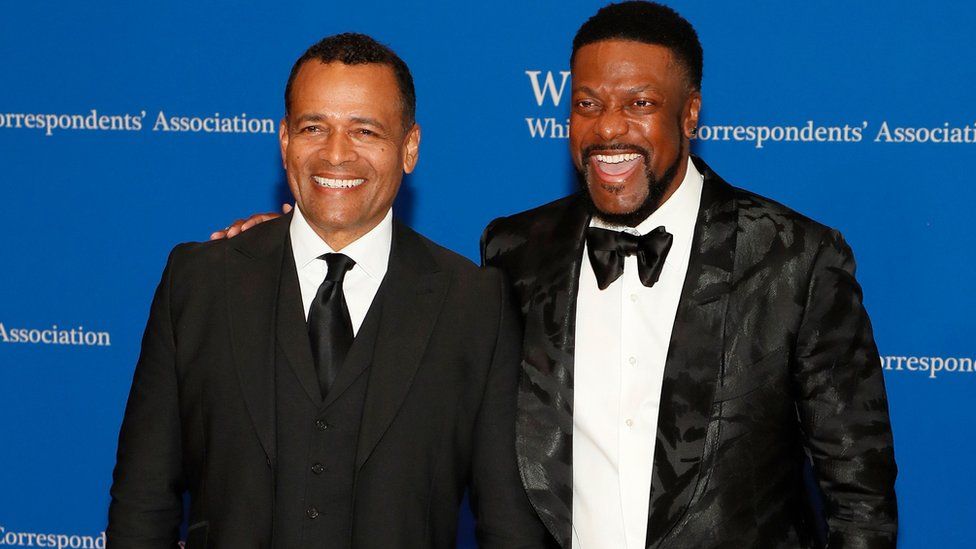 Israel's interior ministry says it has deported a Palestinian-French human rights lawyer after accusing him of security threats. Salah Hamouri, 37, was escorted onto a flight to France by police early on Sunday morning, the ministry said. A lifelong resident of...
Address
P.O. Box: 311001 Independance, Ohio, 44131
Call Us
+1 (216) 269 3272
Email Us
Publish@profilenewsohio.com