The UK inflation rate has eased slightly although prices are still continuing to rise at nearly their fastest rate in 40 years.
Inflation – a measure of price rises – dipped to 9.9% in the 12 months to August, from 10.1% in July, the Office for National Statistics (ONS) said.
The Bank of England has said inflation could peak at more than 13% this year.
Falling petrol prices were the main reason the pace of inflation eased.
Petrol prices fell by 14.3p per litre between July and August, while diesel prices also dipped.
Fuel prices have been surging, driven by the war in Ukraine, and moves to reduce Europe's dependence on Russian oil.
But wholesale costs fell after fears of a recession in the US hit demand for oil.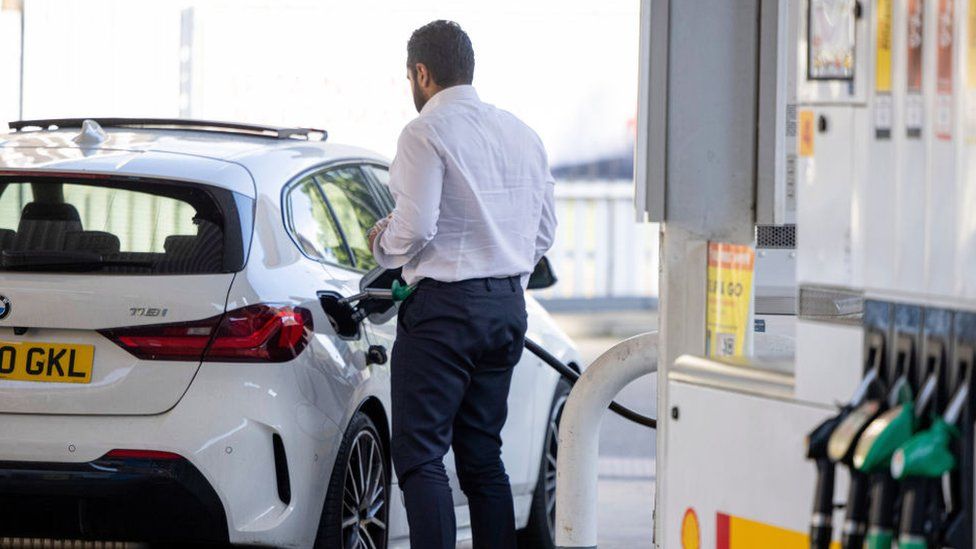 The diversity chief at the Department of Defense said, 'If another Karen tells me about her feelings… I might lose it' A diversity chief at the Department of Defense's education wing went dark on social media after Fox News Digital found that she posted disparaging...
One local representative called the action 'evil and inhumane' but said the migrants were taken care of Lawmakers in Massachusetts were tasked with caring for dozens of migrants Wednesday after Florida Gov. Ron DeSantis sent two planes full of migrants to Martha's...
Address
P.O. Box: 311001 Independance, Ohio, 44131
Call Us
+1 (216) 269 3272
Email Us
Publish@profilenewsohio.com