Dutch police say they have overpowered a hostage-taker by knocking him down with a police vehicle as he ran out of an Apple store in Amsterdam.
The man, who had a gun, was searched for explosives by a robot as he lay injured on the ground.
What began as an armed robbery evolved into a hostage situation. At least one person was held for hours.
The hostage was ultimately freed unharmed, and the attacker was arrested and treated by medics, police said.
Officers were first called to the Apple store in Amsterdam's Leidseplein area on Tuesday at about 17:40 local time (16:40 GMT).
Images circulated on Dutch media appeared to show a man waving a firearm in one hand while holding a person in his other arm.
As the stand-off unfolded, police asked people in the area to stop sharing images or live streams on social media in order to protect the safety of those still inside the building.
News outlet AT5 said nearby witnesses had reported hearing gunshots as the incident began, but police have not confirmed this.
At a press conference, police said the attacker was a 27-year-old resident of Amsterdam who had demanded a large amount of money in crypto currency, according to the NOS website.
The Leidseplein Apple store is located in a popular square on the outside of the series of ringed canals in Amsterdam's city centre.
It is the company's flagship shop in the city, and occupies a prominent spot in the early 20th Century Hirsch building on the south corner of the square.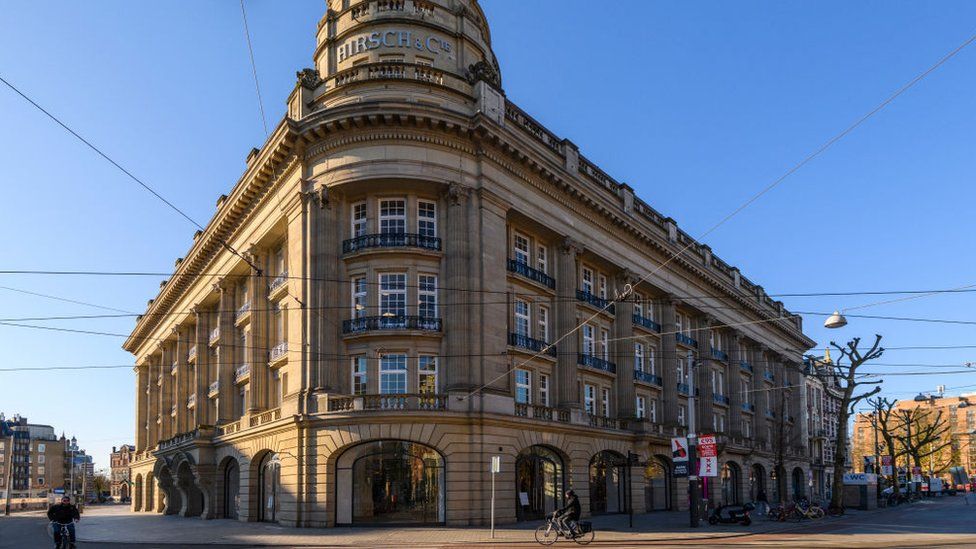 Israel's interior ministry says it has deported a Palestinian-French human rights lawyer after accusing him of security threats. Salah Hamouri, 37, was escorted onto a flight to France by police early on Sunday morning, the ministry said. A lifelong resident of...
Address
P.O. Box: 311001 Independance, Ohio, 44131
Call Us
+1 (216) 269 3272
Email Us
Publish@profilenewsohio.com