A 14-year-old girl from Copenhagen has died in a "tragic accident" on a rollercoaster in Denmark's second largest city, Aarhus, police say.
The accident in the Tivoli Friheden theme park happened when part of the Cobra ride's rear carriage broke loose, the park's director told local media.
The back of the ride "broke off and was hanging under the rest of the train", Henrik Ragborg Olsen told TV2.
The police are investigating the cause of the accident.
A parent visiting the park with their three children told Danish newspaper Arhus Stiftstidende there was a loud bang in the park when the incident happened.
When they got to the ride, they saw parts of the carriages had separated from the rest of the ride and bystanders were crying nearby.
A 13-year-old boy also injured his hand in the incident, police said.
The theme park has been emptied and closed for the rest of the day, police added.
The 400m-long rollercoaster, called Cobra, reaches speeds of up to 70 km/h (43mph), according to the park's website.
Thursday's accident is not the first to happen on the ride. In 2008 – shortly after it first opened – a carriage broke off the roller coaster, injuring four people.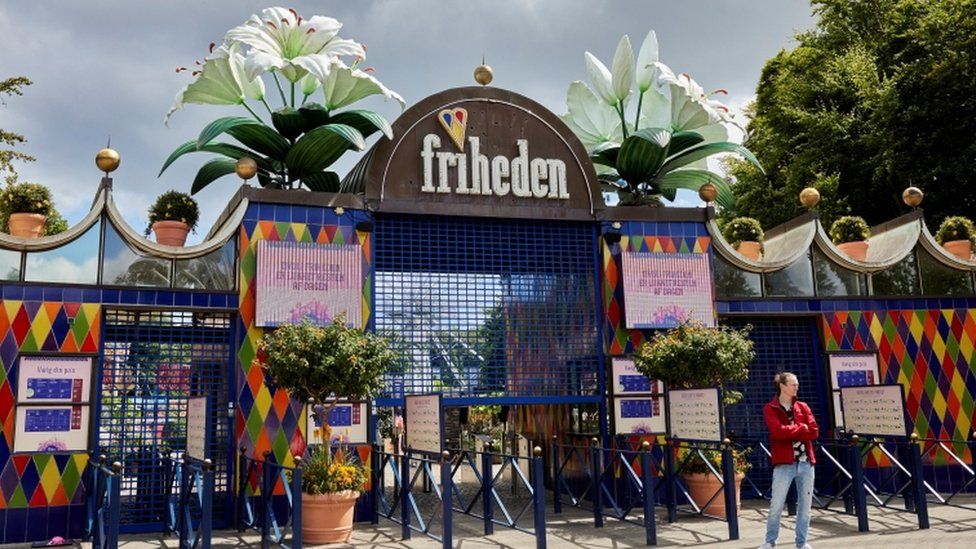 Johnson & Johnson (J&J) will stop making and selling its talc-based baby powder around the world from next year. The announcement comes more than two years after the healthcare giant ended sales of the product in the US. J&J faces tens of thousands of...
A dolphin has bitten two more swimmers on the arm, in what is believed to be the latest in a string of attacks on a Japanese beach. According to local media, at least one man was taken to hospital on Thursday after encountering the sea mammal. Japanese officials...
Address
P.O. Box: 311001 Independance, Ohio, 44131
Call Us
+1 (216) 269 3272
Email Us
Publish@profilenewsohio.com