Russian assaults on the Ukrainian capital Kyiv have been met with fierce resistance, as the Ukrainian military says it fought off several attacks.
The military said in a Facebook post early on Saturday that an army unit managed to repel Russian forces near its base on a major city street.
President Volodymyr Zelensky said: "The occupiers wanted to block the centre of our state… We broke their plan."
Meanwhile, fighting continues near several other Ukrainian cities.
A total of 198 Ukrainians, including three children, have been killed since Russia invaded, the country's Health Minister Viktor Lyashko said.
According to a report by the Interfax-Ukraine news agency, Kyiv officials put out a statement asking people to stay in shelters and to stay away from windows if they were at home.
But Secretary of the National Security and Defence Council Oleksiy Danilov told Ukrainian news site Lb.ua that the army was "in control" of the situation.
"We are stopping the horde using all means available. The army servicemen and citizens are in control of Kyiv," said Mr Danilov.
In his self-shot video, Mr Zelensky could be seen walking around Kyiv's government district in an apparent effort to dispel rumours he had called on the army to surrender to Russian troops.
"I'm here. We won't lay down our arms. We will defend our state," he said.
In an address later, he added: "We are defending the country, the land of our future children. Kyiv and key cities around the capital are controlled by our army.
"The occupiers wanted to block the centre of our state and put their puppets here, as in Donetsk. We broke their plan."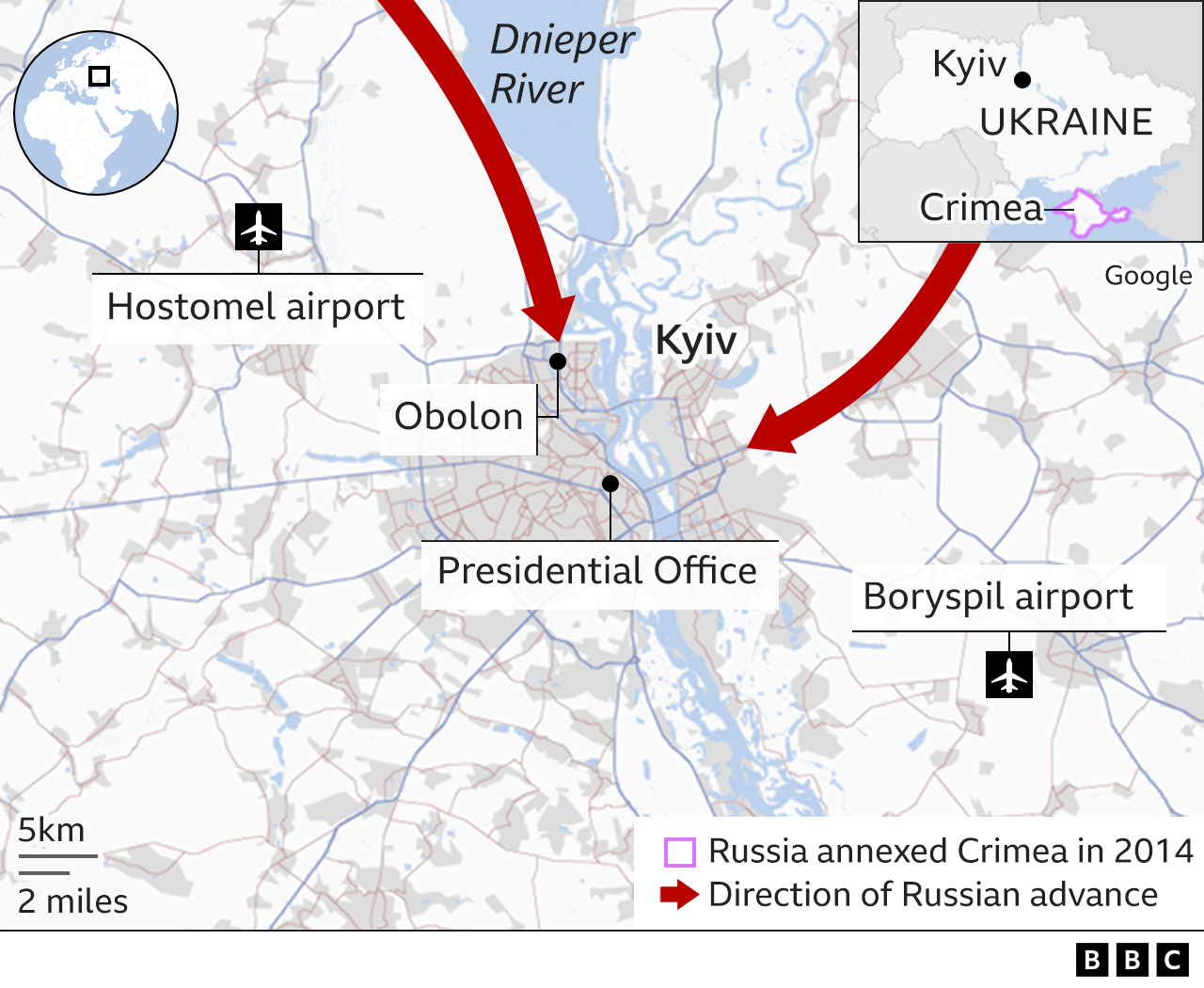 Vitali Klitschko, the mayor of Kyiv, said a missile had hit a block of flats in the city, posting a picture on Facebook showing at least four apartments destroyed.
He added on Telegram that 35 people, including two children, had been wounded as of 06:00 local time (04:00 GMT).
"There are no Russian troops in the city," he claimed, adding that people should stay in shelters as more air attacks were expected.
Israel's interior ministry says it has deported a Palestinian-French human rights lawyer after accusing him of security threats. Salah Hamouri, 37, was escorted onto a flight to France by police early on Sunday morning, the ministry said. A lifelong resident of...
Address
P.O. Box: 311001 Independance, Ohio, 44131
Call Us
+1 (216) 269 3272
Email Us
Publish@profilenewsohio.com